This year Trailblaze and the Trailblaze-produced podcast Sex Ed Debunked shared a booth at the Rhode Island Pride Festival and joined over 250 other vendors, companies, and non-profit organizations in celebrating the LGBTQ+ community.
Like many other cities across the world, Providence had their annual Pride Festival put on indefinite hold while the COVID-19 virus swept through communities. But after a long two years, the Creative Capitol's most colorful celebration is back.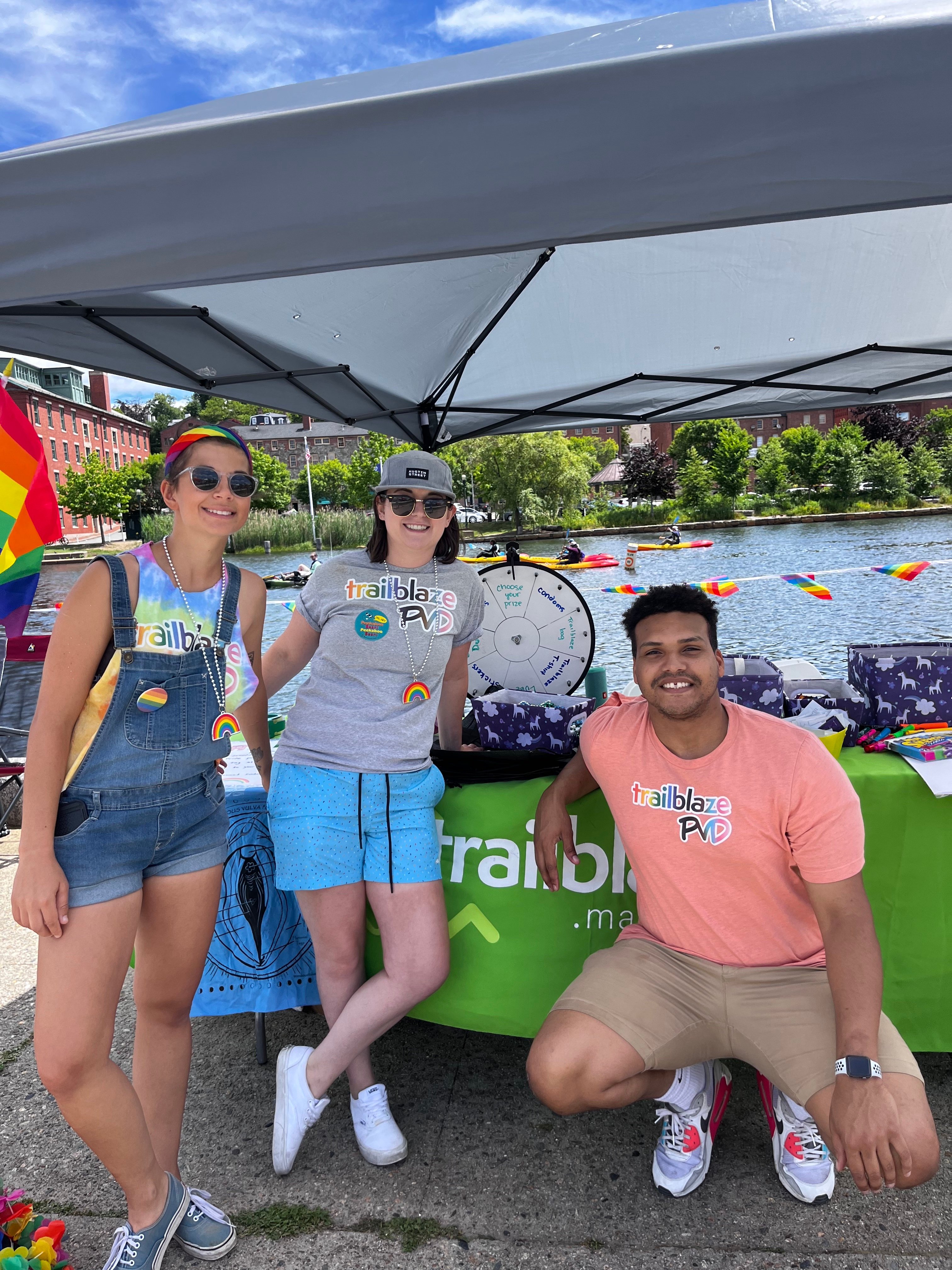 Despite it being a windy day, Trailblaze PVD and Sex Ed Debunked enjoyed passing out Pride-themed prizes to festival goers in Providence's Innovation District Park. And, as all good booth setups go, we made friends with the organizations neighboring us including Rhode Island Hot Yoga and Planned Parenthood of Rhode Island.
Trailblaze and SED are proud to support the LGBTQ+ community in Rhode Island and beyond and look forward to being at future festivals.
Happy Pride!