If you haven't committed to paying for a ChatGPT Plus subscription, now might be the time. Off the coattails of the Google Bard advancements, Open AI takes its offering to a new level with the arrival of web integration and plugins!

If you're a current subscriber, hurry over to your settings (in the bottom left corner) and behold the new beta panel with two beautiful new additions. The time has come for you to unlock a whole new world.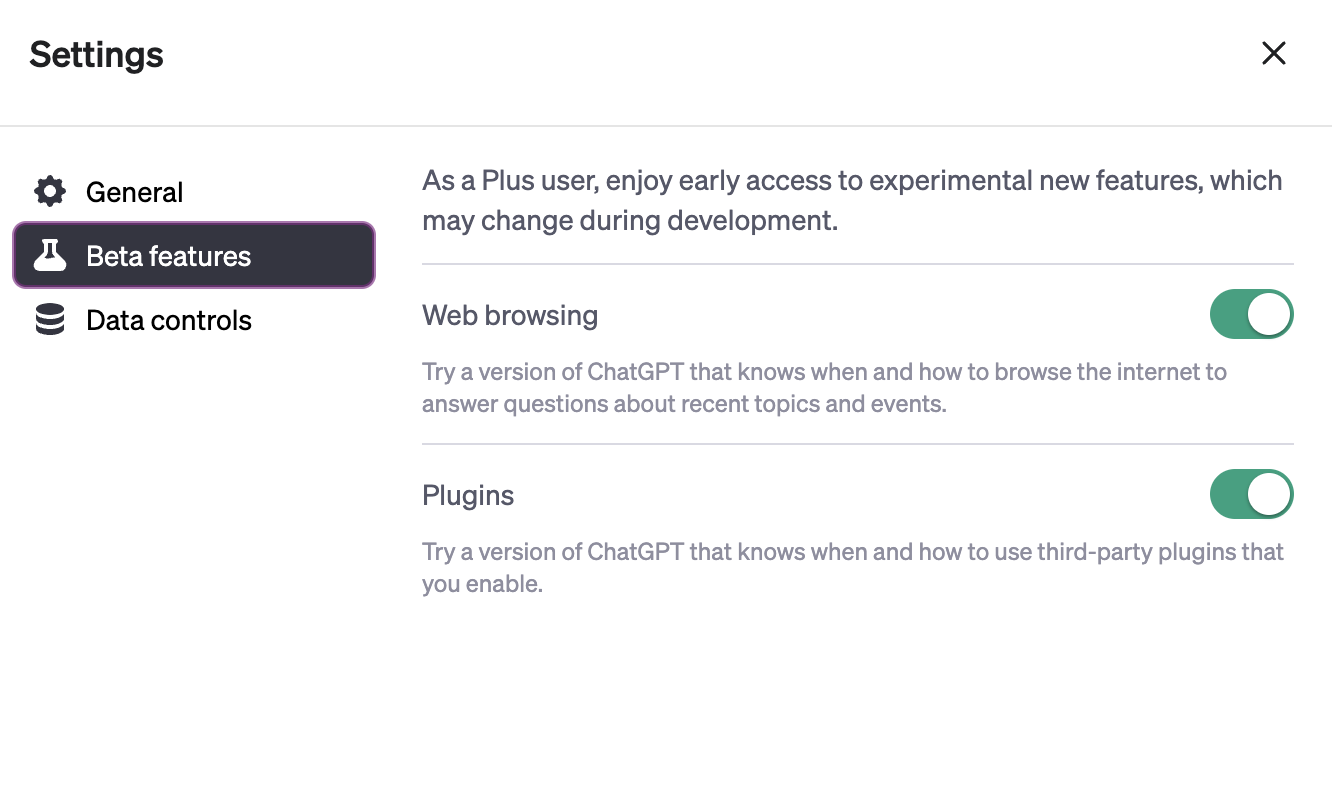 Why is this such a big deal?

This might seem like old news because it seems late to market with the existence of Microsoft Bing and Google Bard being able to search the internet. You're not wrong! There was an Alpha program for developers and as mentioned before, search engines have had this powerful capability. Unfortunately, search engine rollouts haven't actually been as smooth as everyone hoped. This brings us to a major question that all businesses must answer at some point. Is it better to be first to market, or is it better to take your time and put out something possibly best in class? Open AI has opted for the latter. Will it pay off or not?

The level of testing gives us a slight bit of confidence that OpenAI and ChatGPT can combat the biggest challenge that has been faced the search engines. Misinformation. Of course, Microsoft and Google aren't intentionally providing misinformation. It is simply a result of a language model not having a real frame of reference or real-world experience spotting misinformation.
Maybe by taking their time and slowly rolling these features out while continuing to test will mean OpenAI will take feedback and prioritize steering clear of erroneous information.
What next?
We are going to test it for ourselves and tell you about our results via our weekly podcast AI Wave. Our latest episode just so happens to be " A Practical Guide To Using ChatGPT for Businesses." Subscribe to our Youtube channel or listen to us wherever you get your podcasts.