With email marketing being one of the oldest digital forms of marketing, some wonder if it's still worth it to include it in their digital marketing strategy. The answer is: yes.
Don't write email marketing off as outdated, it still has plenty to offer and is a worthwhile investment. According to Hubspot, email marketing offers one of the greatest ROIs (Return on Investment) among different channels. For every $1 you spend, you take in $38 -- that's an astounding 3,800% ROI.
But ROI isn't the only thing that should makes email marketing worthwhile and there are many advantages to incorporating this strategy into your plan. So... what are they?
Benefits of Email Marketing

Email Marketing is Measurable
Email Marketing is Cost-Effective
Email Marketing is Targeted
Email Marketing is Timely
Email Marketing is Shareable
Email Marketing Works Smarter, Not Harder
Email Marketing is Measurable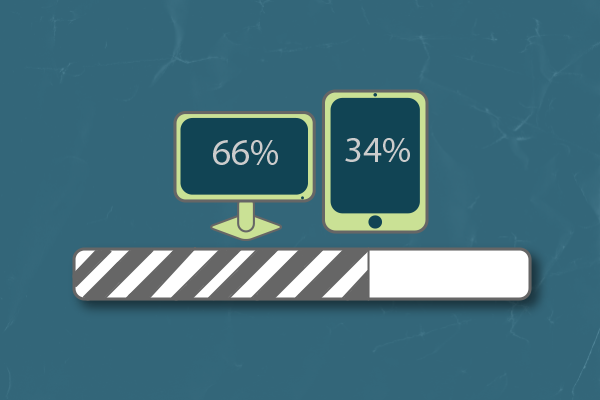 To evaluate the success of any campaign you need to be able to measure it. Fortunately, email marketing draws valuable metrics which are not only precise, but also represent your customer's behaviors and interests. Understanding how your recipients view the emails you send will tell you how to optimize your content specifically for the user. For example, if 34% of our recipients use a mobile device, we must make sure our emails are created to be mobile friendly or else we run the risk of alienating a significant percentage of our audience.
With metrics such as delivery rates, open rates, click-through rates, and subscriber retention rates, you can use email marketing as a tool to monitor which emails your consumers are most responsive to. With that, you can tailor your marketing strategy towards more successful campaigns and topics of interest to your subscribers.
Email Marketing is Cost-Effective
One of the best advantages of email marketing is the return on investment. With no print costs, postage fees, or advertising rates, email marketing is the most cost-effective way to not only reach an audience, but a specific one. The biggest influences on an email's success are timing and relevance. The emails that truly stand out are the ones that people want, at the right time, not the emails that look pretty in the spam folder. This leads us to our next point…
Email Marketing is Targeted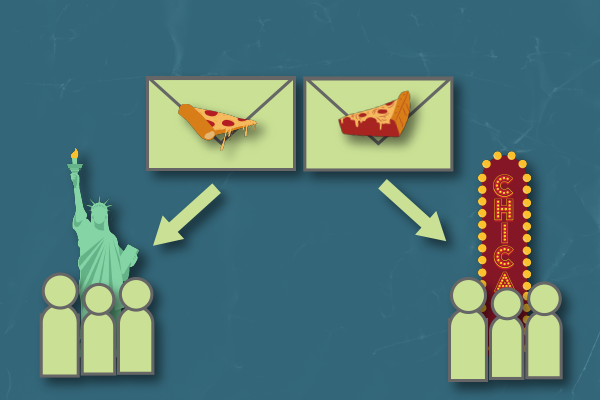 Another major benefit of email marketing is the ability to control exactly who sees your message, and when. Your contacts can be segmented based on lead status, demographics, location, and more. Gone are the days of putting a message on the TV or radio, hoping it reaches your target audience. A great way to connect with your audience is to use personalization tokens. If you're sending out emails to a large group of contacts, you can still talk to them by automatically including their name or personal information.
An email marketing campaign will ensure your audience receives content suited specifically to their needs. With the ability to easily personalize your message to each customer, you can build rapport with your contacts and also improve your conversion rates.
Email Marketing is Timely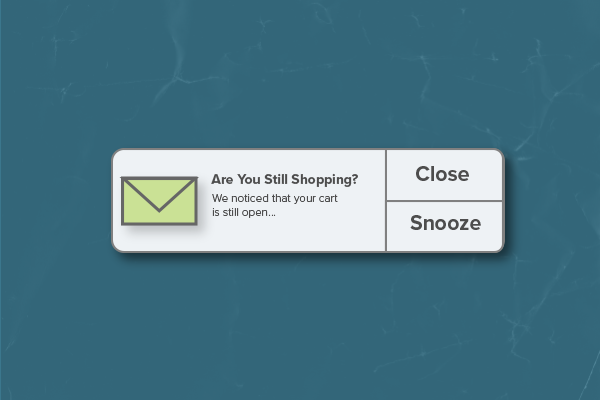 Unlike many traditional marketing campaigns, an email marketing campaign has no extended period of time between development and implementation. It's ability to be launched and completed in just a few hours means you can send "day-of" messages to promote a limited-time special or clear out stock. Plus, with personalization options you can easily send clients emails on birthdays or anniversaries.
Companies like Amazon take full advantage of email timing. It's no coincidence that they send you an email just after you abandoned a shopping cart. They know you're looking to buy, so they're going to reach out to you while you're still interested. It doesn't take billions of dollars in revenue to use this type of strategy either, anyone can do it.
Email Marketing is Shareable
Email marketing makes it easy for customers to share your message and become an ambassador for your brand. A simple click of the "Forward" button can let your contacts share an email offer or special deal with their friends. As this blog post over at the FatRabbitCreative points out: "Subscribers who share your emails are acting as brand advocates. Therefore, when a subscriber shares an email with friends, your brand gains more exposure and credibility."
Email marketing is one of the most cost-effective ways to build your brand and create opportunities to engage with your customers. When properly implemented, an email marketing campaign can generate a huge return on investment for your business.
Email Marketing Works Smarter, Not Harder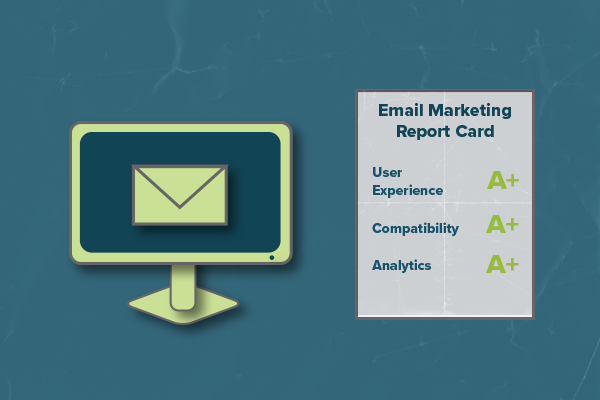 Perhaps the biggest advantage that comes with email marketing is the ability to use an audience you've already grown (that being your email list) across digital platforms. Why work twice as hard to grow another audience on social media when you can just plug in one you've already planted, watered, and watched grow?
Take Facebook for example: the platform that was born in a college dorm has grown with the digital marketing trends since its creation and lead from the get-go. When it comes to social media advertising Facebook hosts advertising for a colossal 80 million+ small businesses on its site and 1.7 billion active daily users. If you haven't already hopped on that site for your advertising needs, it's needless to say you probably should.
However, your advertising can't rely solely on Facebook to do the heavy lifting to get you customers, you do have to be wise when building your audience. That's where Facebook allows you to work smarter, not harder. Instead of building an entirely new audience from scratch, you have the option to create "Audience Lists" that can be populated with your already created email lists. See? Smarter, not harder.
In the end, email marketing allows you to grow leads and transform your business all from the comfort of a quick email. At Trailblaze, we proudly offer email marketing as one of our many digital marketing services and we're eager to get you started. Contact us here to get started on email marketing today!